"They say the road is about freedom, but I feel like it is about stories." These are spreads from a short comic about a student, witnessing lives and stories of people on his way to finding himself.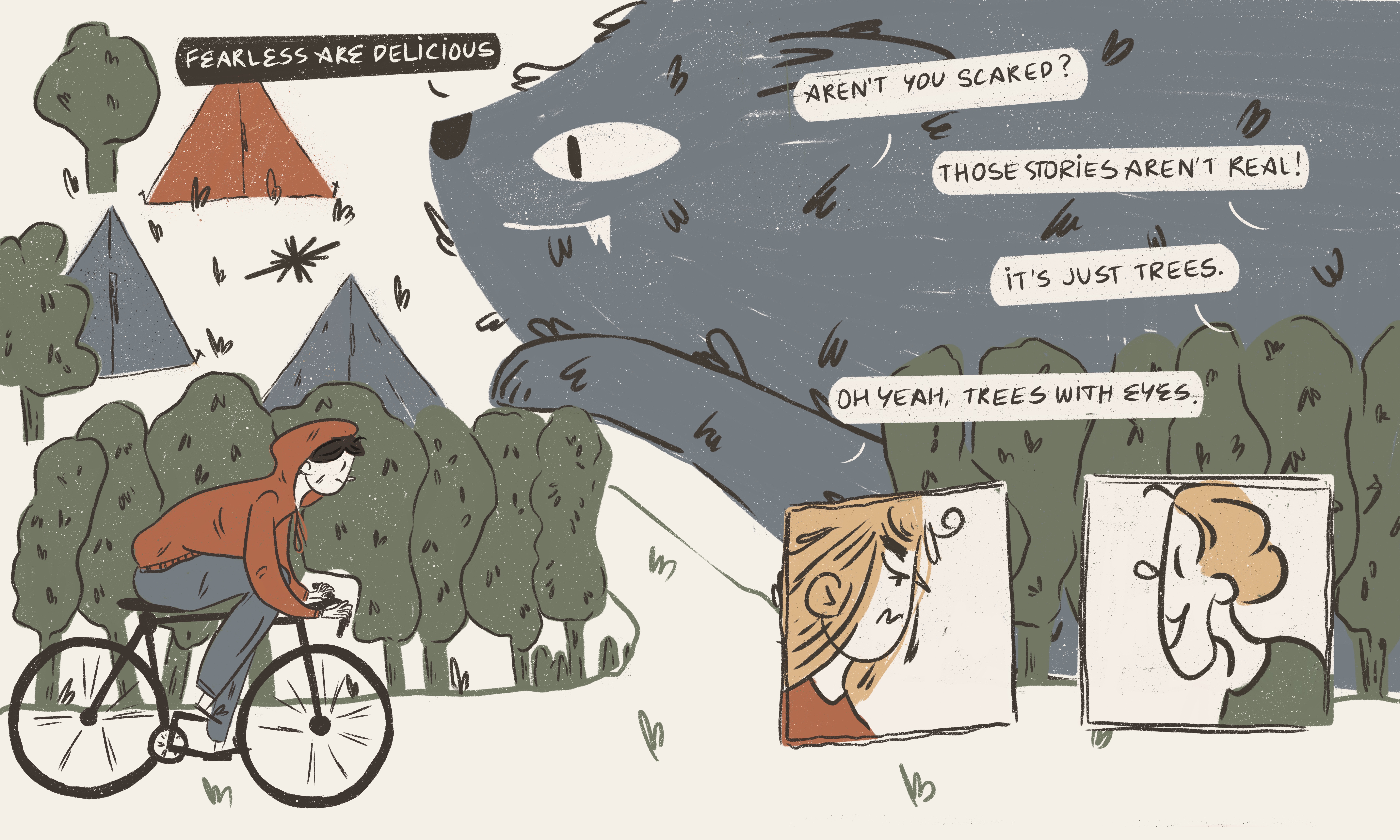 An ongoing open-panel comics project, which is inspired by conversations I had with different people in different places. Conversations that I still remember for some reason.
A short comics zine created for BenZine store.
It is a story of a small shop dreaming about becoming a big castle.