I have made two mind maps, writing down which associations I have with two main characters, how do I see their personifications. And my main idea was to make them alike, as Doctor and Dream Lord in one of my references about depicting dreams in visual culture.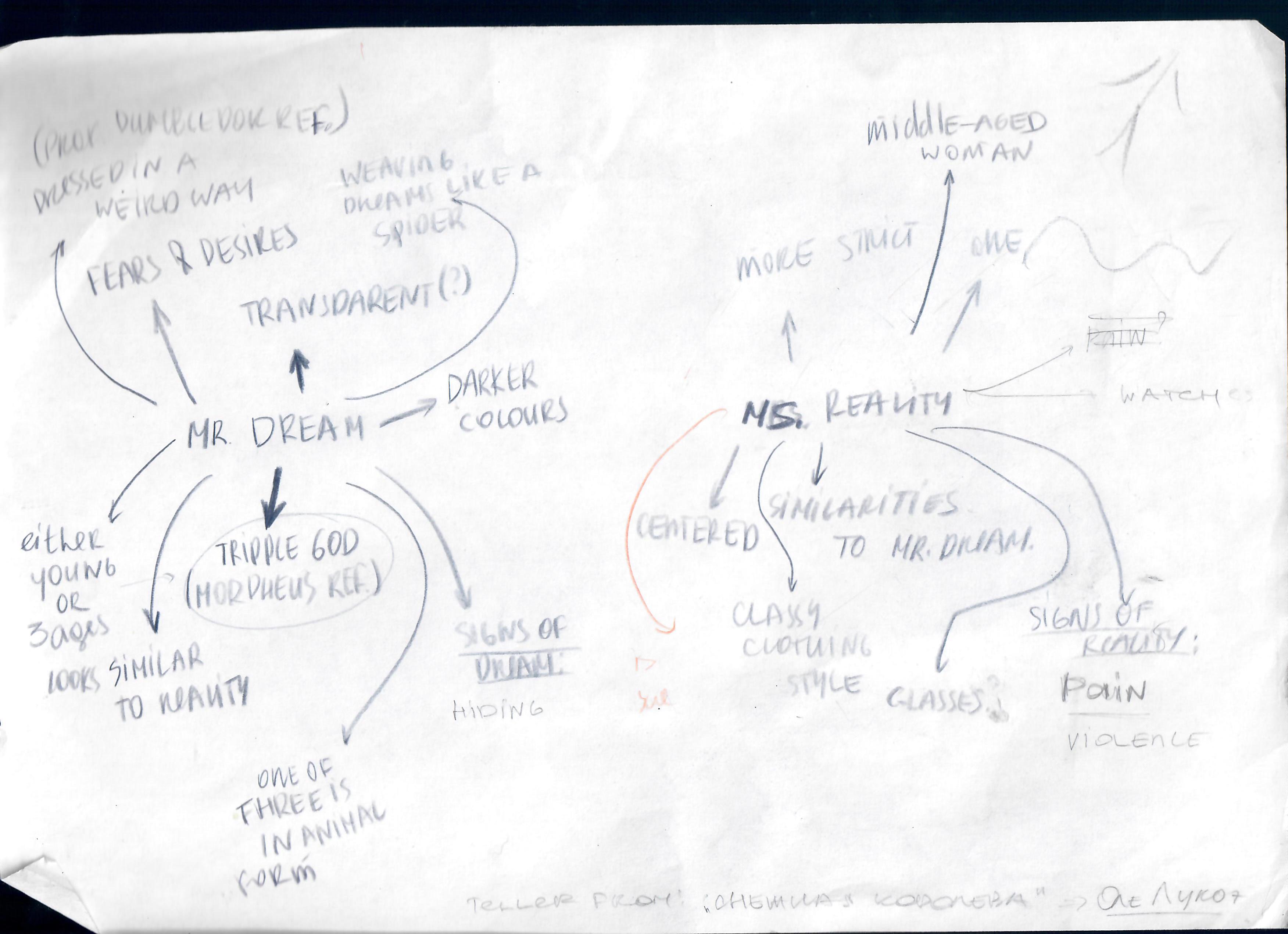 Dream
Triple god (a reference to the greek concept of three sons of Dream);
Either young or depicting all three ages;

The colour palette is darkened, a bit colder than for Reality;

Introduce the visual links to fears and desires;

Some spider-like creature (weaving dreams like a spider);

Weird clothing style

Odd composition;

Reality
Middle-aged woman;

Classic clothing style (maybe even victorian dresses and shoes?)

The composition is central;

Glasses?

A watch;
With those two characters, the main struggle was to create this collective imagery of Dream and Reality. Obviously, it was much easier to create a mind map for the Dream. Popular culture inspires people to think about Dream as a character, they see him according to their own knowledge of mythology, psychology, literature and art. And after researching just a tiny bit of the cultural references for Dream, I already had a picture in my mind. However, it was not so simple with Reality. People tend to romanticise dreams and do it consciously. Still, they do not romanticise the image of reality, they don't even imagine it as a character. So I had to carefully look for details, that can signify Real World.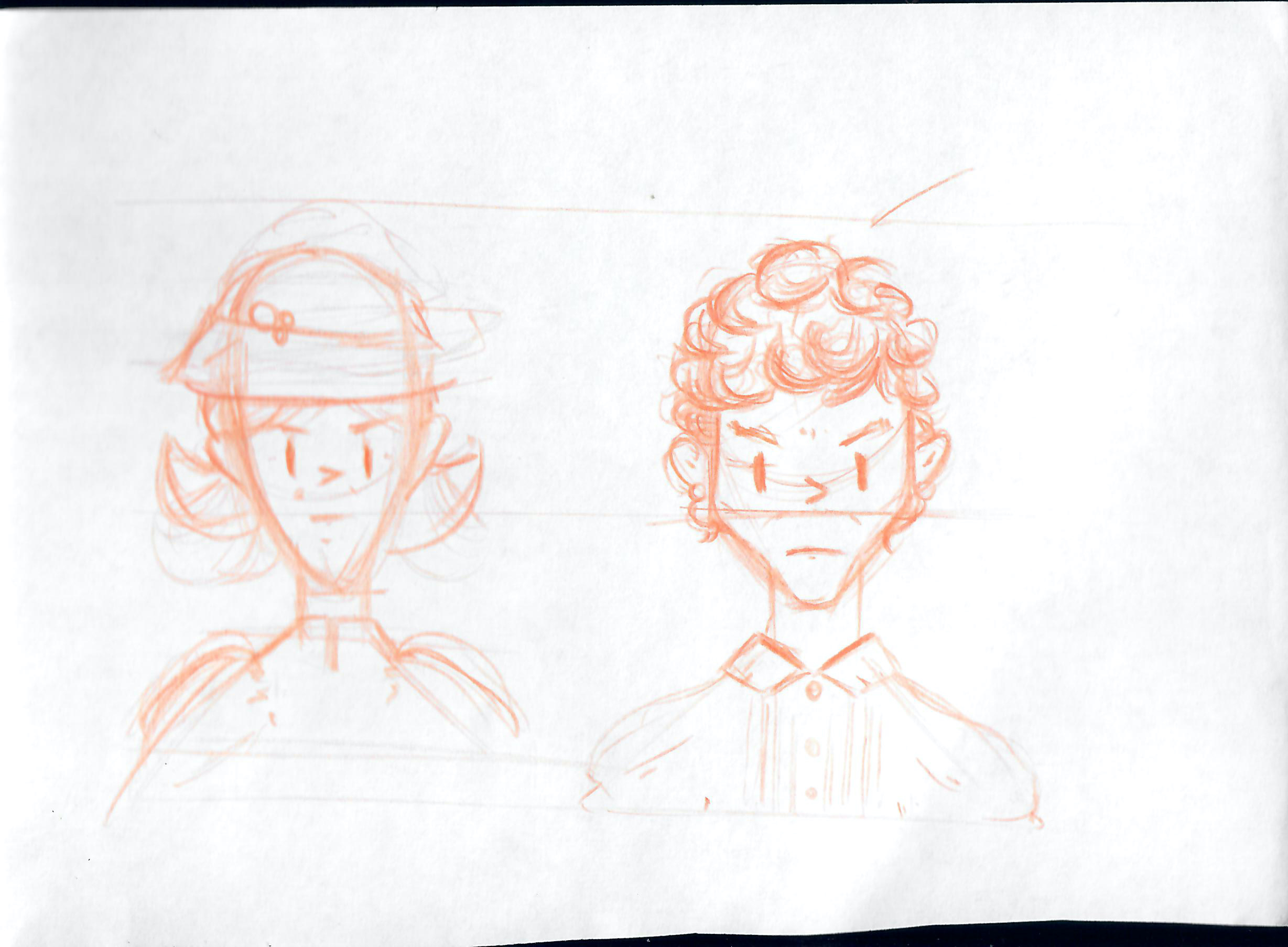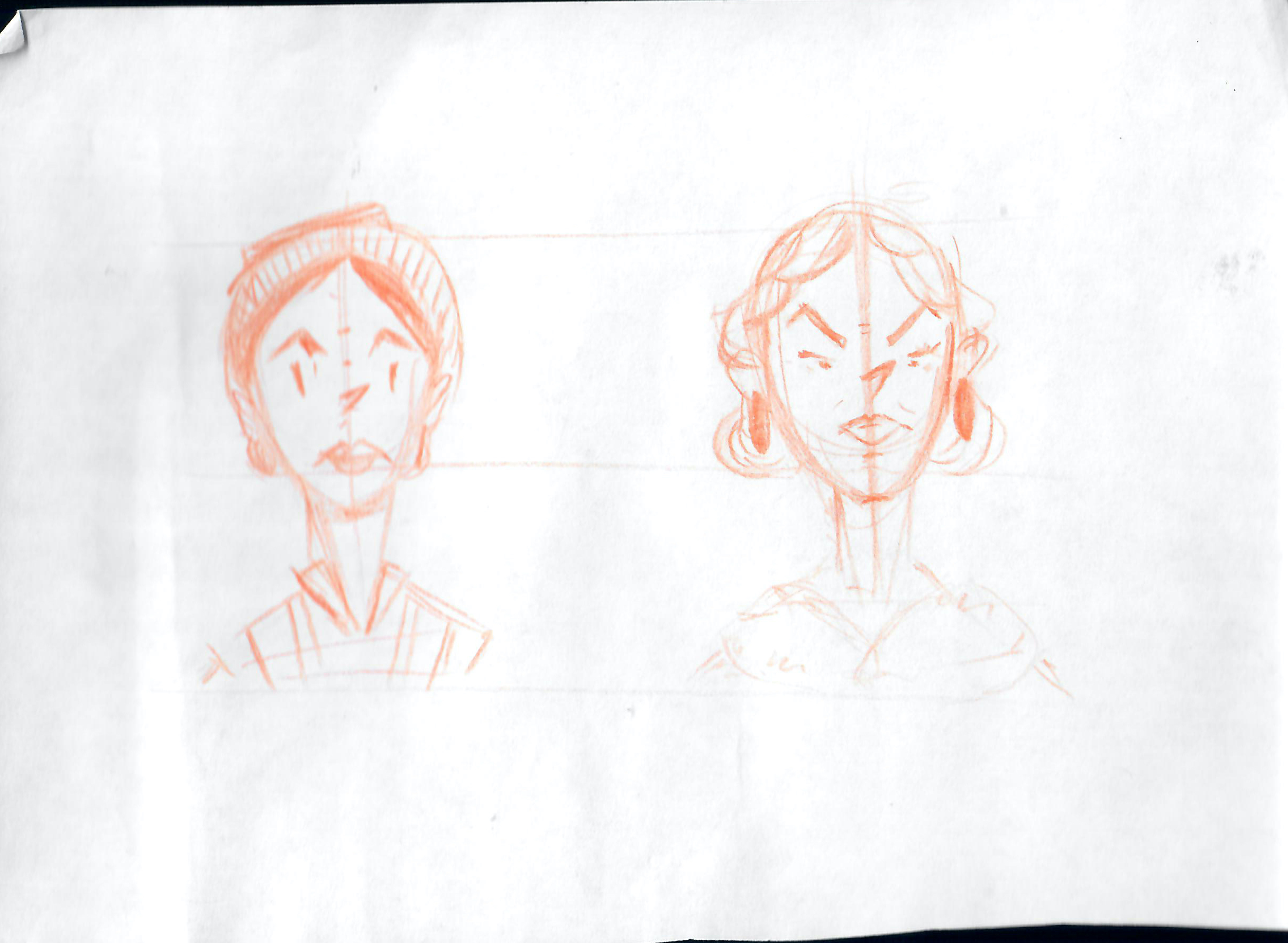 This became quite an issue, as without having at least some ideas, my sketches for the character were coming through a fast and unpredictable evolution. She was an old lady at the very beginning, but on the last sketch she is even younger than my original "middle-aged woman". After a tutorial with Chris though I had some more interesting ideas for character cards layout. This layout could possibly inspire a different approach to the design process of Character Cards.